Abanaki's Industrial Coolant & Oil Skimmers a cost effective way of removing unwanted oil in coolants & parts washers. The skimmers have been serving clients around the world for a variety of applications;
Rugged, reliable and low maintenance.

Proven in thousands of oil skimming applications.
Inexpensive way to remove oil from water.
Saves coolants by removing tramp oil
Reduces fluid disposal costs.
Skimmed oil can be recycled.
Oil Skimmers to fit in almost any application.
Models
Contact us for a more information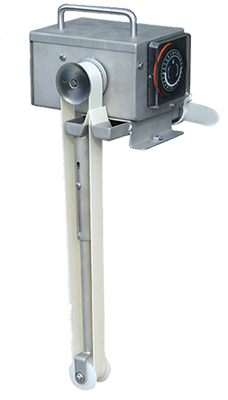 Mighty Mini SST